Women's
Self-Defense
Here at Cobrinha BJJ LV, many women (mothers and wives too!) participate in our BJJ program. We also offer private, one-on-one classes for those interested in specialized training.
Women's Self-Defense Overview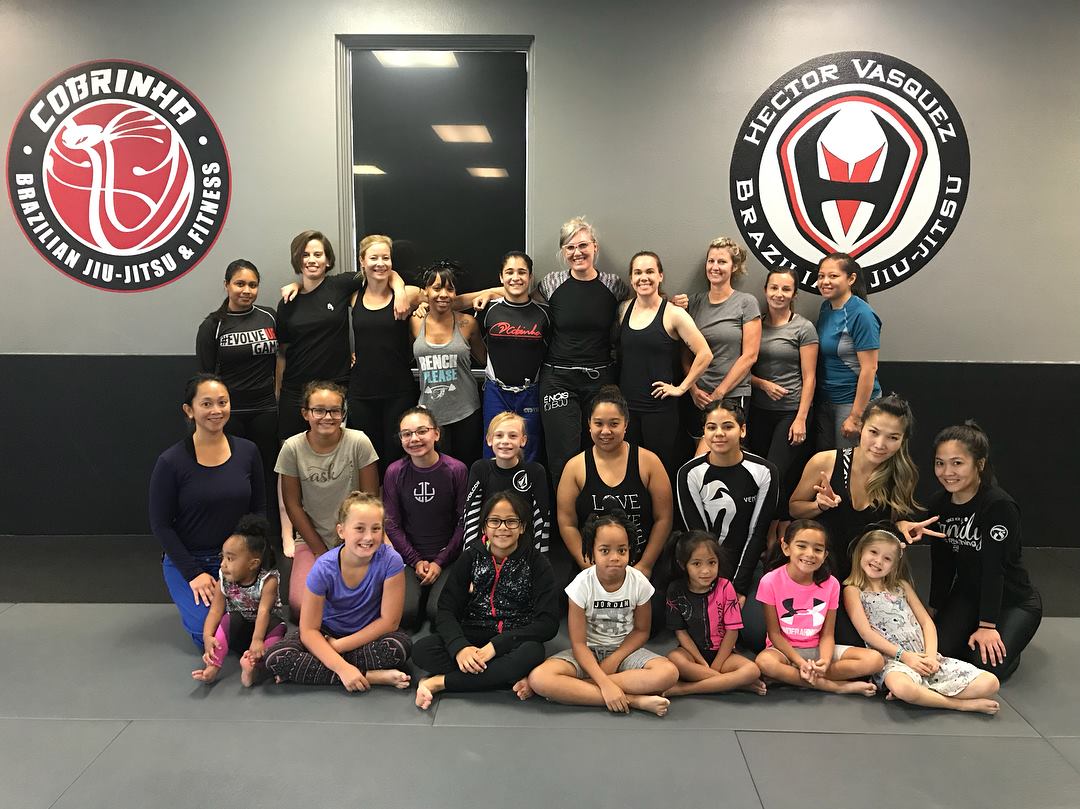 As in most situations, women get blindsided and attacked when they least expect it, where attackers take advantage of utilizing dead weight and brute strength.
Our Women's Self Defense Program is a form of Submission Grappling, or simply No-Gi Jiu Jitsu. And it takes the same approach as Brazilian Jiu Jitsu catering to defending against attacks, the attacker(s), and countering attacks. Our program fosters self-confidence, teaches you how to protect yourself and your loved ones while simulating situations that are confrontational. It also facilitates weight loss, helps to build confidence, relieves stress, improves coordination, balance, and flexibility, and promotes functional strength with a team-building atmosphere.
No formal martial arts training necessary. Great for ALL women!