CHAMPIONS MADE
BY CHAMPIONS
Hector learned Brazilian Jiu Jitsu from "Cobrinha" which is considered to be the best featherweight in history and became in 2017 the first (and only) black belt in history to complete the Super Slam by winning all 5 major tournaments (ADCC, World Championship, Pan Championship, European Championship, and Brazilian Nationals) in a single year.
Hector has also won 5 World Championships, 5 American Nationals, and 4 Pan American titles and he is passing on his knowledge to his students; whom several are also world champions themselves.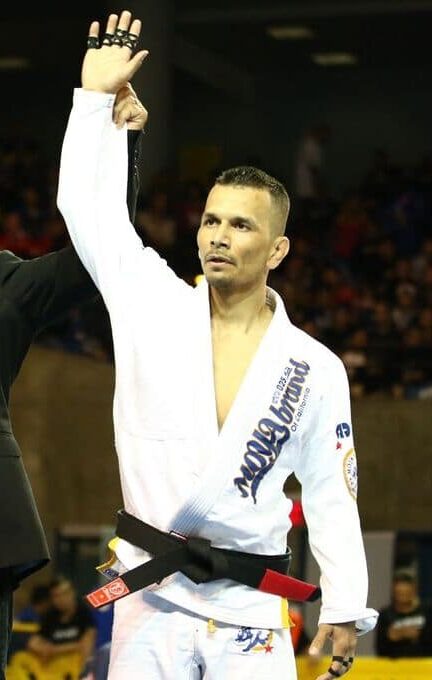 Professor
Hector Vasquez
Hector Vasquez, aka "Mighty Mouse"
Started his career in Brazilian Jiu Jitsu in 2010 ever since he got invited by a fighter friend to "try it." After getting defeated by a female purple belt, Hector was hooked. From that point on, he went from a blue belt to a brown belt in just 2 years under Rubens "Cobrinha" Charles Maciel and went on to win 5 World Championship titles, 4 Pan American titles, and the 5X & 2017 American Nationals Champion and is still actively competing for more titles. Hector's main objective is to create World Champions and continue to be an influence with the Youth Competition Team here in Las Vegas, as he was at Cobrinha Headquarters. His dedication and passion focus on educating others on the Cobrinha beliefs and style.
---
World Champion (2012, 2013, 2015)
World Nogi Champion (2013, 2014)
Pan American Champion (2012, 2013, 2014, 2015)
American National Champion (2012, 2013, 2015, 2017)
American National Nogi Champion (2015)
Read More
Join Us Today For Our Free Trial Offer!
Learn More