Kids
boxing
This discipline sets itself apart from other martial arts due to its distinctive style of boxing. Muay Thai utilizes eight points of contact, rather than the four that similar styles, such as kickboxing, use. In Cobrihna BJJ's Kid's Striking class, you'll be using all eight contact points for punches, knee strikes, elbow strikes, kicks, and more. If you're looking for something that will challenge what you think you know about martial arts, you've come to the right place.
Cobrinha BJJ Kid's Boxing Classes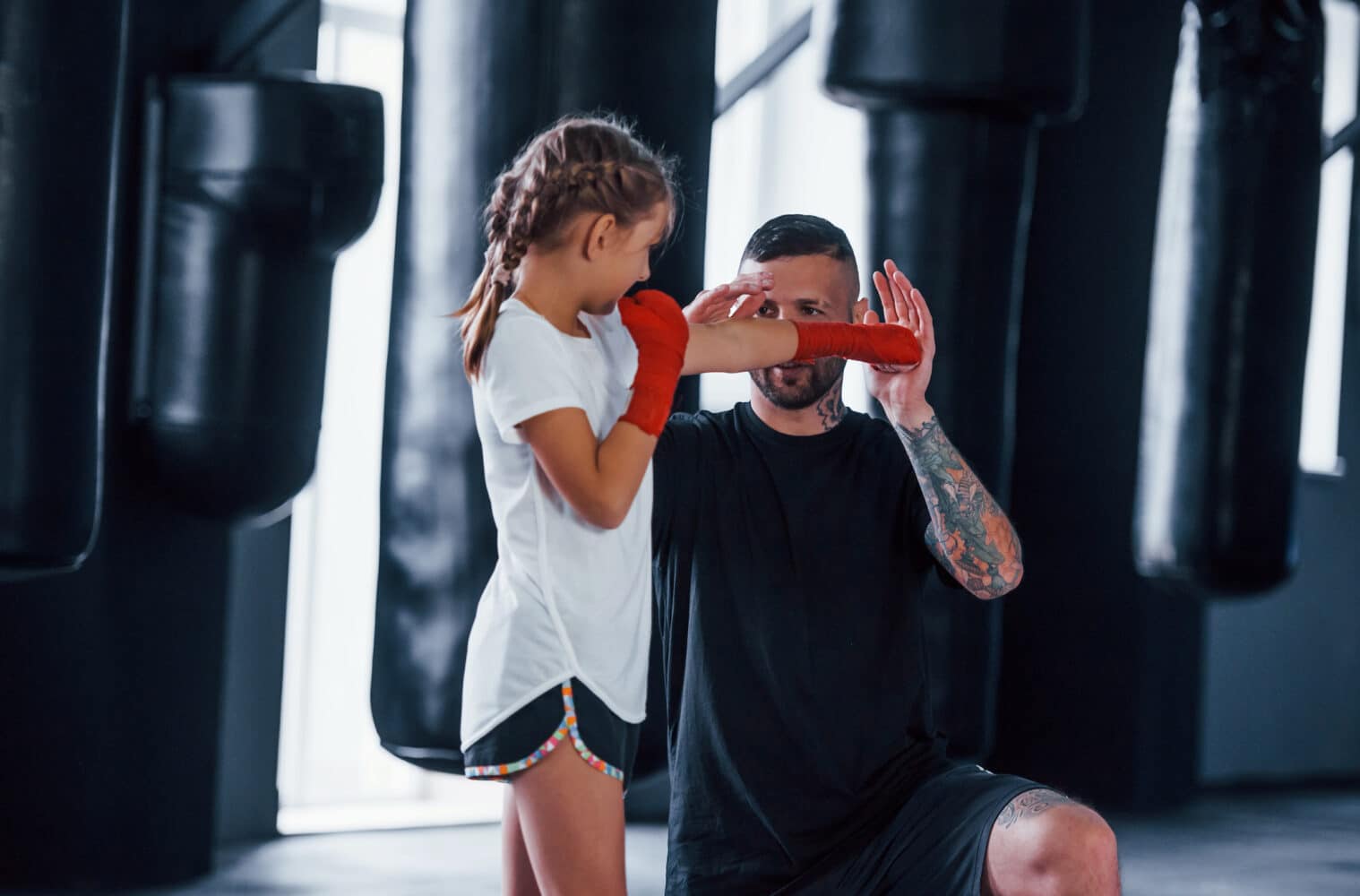 Enhances Strength and Fitness
Muay Thai is an intense form of physical training that boosts cardiovascular health through both aerobic and anaerobic exercises. As a result, your child will quickly improve their endurance and build muscular strength throughout their entire body. In Cobrihna BJJ's Kid's Striking class, students practice a variety of exercises – such as jumping rope, shadowboxing, sprinting, sit-ups, technique sequences, sparring, and stretching. They will begin to experience improvements in their stamina, strength, and power after only a few classes!
Teaches Self-Defense
Though there are many sports and martial arts that teach self-defense skills, Muay Thai provides benefits that other athletic disciplines can't brag about. Muay Thai is a full-contact sport that taps into every part of the body while fighting. (Hey, it's not called "the art of eight limbs" for nothing!) Muay Thai teaches its practitioners how to strike, fight from the perfect distance, carefully use footwork to their advantage, and rely on instincts in situations of anxiety.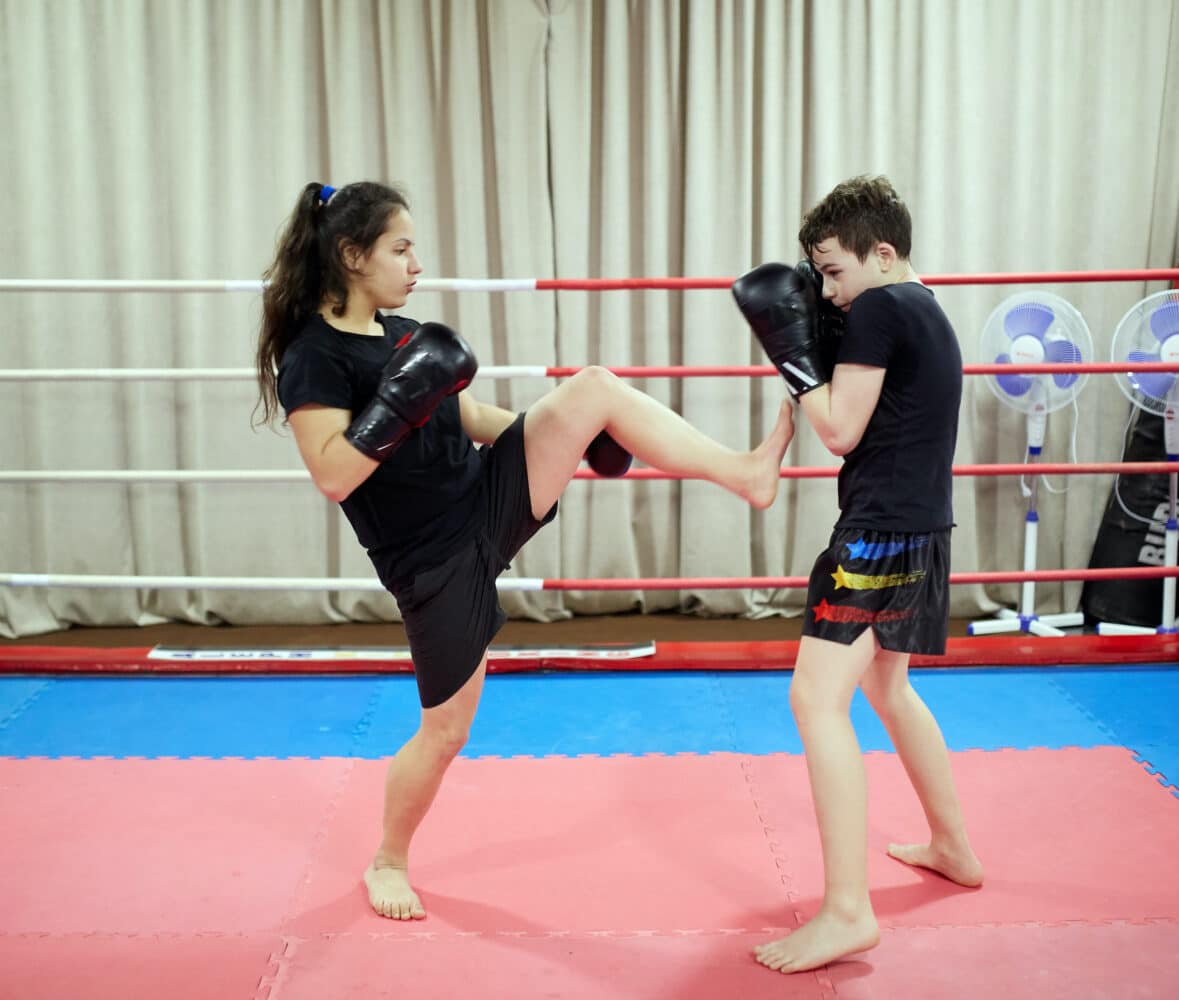 Elevates Confidence
We have seen our Muay Thai training transform the lives of hundreds of students – both on and off the mat. This martial art discipline teaches potentially life-saving self-defense skills, urges students to face challenges, and provides a newfound sense of physical prowess. The result? A confidence that empowers your little athlete in all aspects of their lives.
Promotes Safety
At Cobrihna BJJ, we are proactive about safety. From day one, our top priority is preventing injury. We make this a reality by teaching students proper forms, showing them how to utilize the correct muscles with each move, and perfecting the basics before jumping into those tricks you've seen in the movies. As they advance through Kid's Striking curriculum, they'll acquire more advanced skills and begin to incorporate a greater amount of sparring into their workout.